Unleashing the Power of Non-Digital Marketing: Elevate Your Brand with Innovative Strategies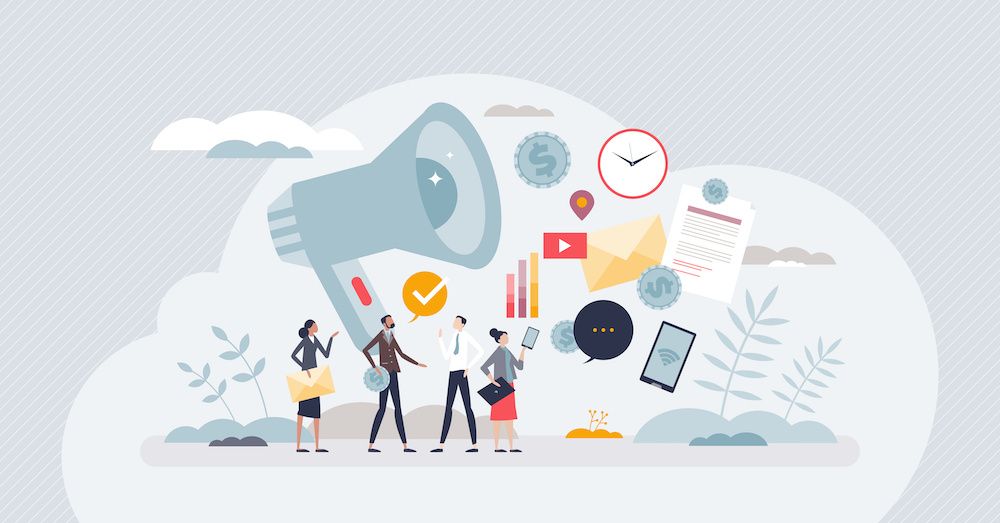 Digital media may seem like the norm nowadays, but non-digital marketing methods can still pack a punch when used effectively! While online digital marketing is still essential for any business today, mixing in non-digital strategies can help you diversify your marketing, build brand awareness, and offer unique content to your digital efforts. Here are some ways to blend the old with the new to get the best of both worlds for your business!
Embrace Local Partnerships
Partner with neighboring businesses or organizations for mutual gain. Picture it: you team up with a local food drive or a firefighting union to benefit the needs of your community. Since these local partnerships likely already have a digital marketing presence — whether on social media, their website, or perhaps even an email marketing campaign — your brand awareness is increased. It's a win-win!
Our client, PuroClean in Lafayette, Indiana, teamed up with their local fire department to develop the Disaster Assistance Program for Montgomery County to help those with fire-related property damage get restoration assistance. This partnership illustrates their goal to give back to their community while simultaneously getting their name out there. Another client, PuroClean in Chicago, has participated in a "PuroClean Pro Tour" of sorts, where they've sponsored events held by the Western Loss Association, the Fight to End Alzheimers charity, and the Fight for Frankie charity.
People love when their favorite brands get involved in philanthropic causes. And it's even better when your name is broadcast so others can get to know you.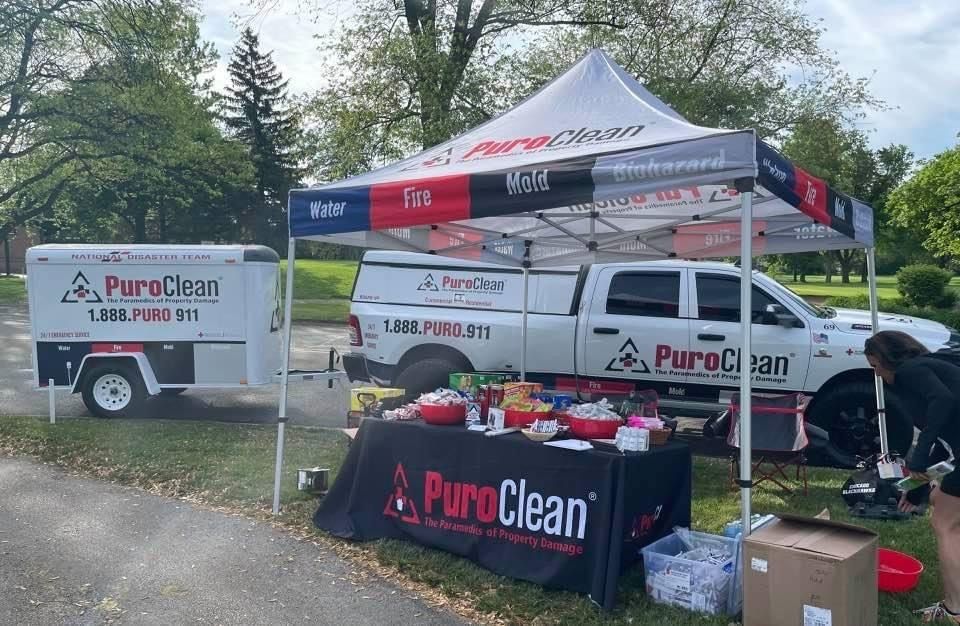 Make Connections
Be the go-to expert in your neighborhood! Get people talking about your product or services by connecting with others in your community, so your company will become the trusted authority in town. Visiting schools, community centers, or other businesses is a great way to spread the word. You'll establish your company as the first option by showing off your expertise and skills. When you've got this kind of reputation, the customers will come calling — literally!
One of our former clients, PuroClean in Chagrin Valley, Ohio, used its community connections to its advantage at a trades-focused career fair at a local high school. The team discussed and showcased how property damage restoration is a highly lucrative industry that yields many opportunities to eager students. Their willingness to make such connections cemented them as the go-to company for property damage restoration. The business continues to boom as they show up and out in similar ways around their town.
Leverage the Power of Print
Despite the golden age of digital media, printed material can still be a powerful method of communication. Tap into that print power to market your business. Use the tools you already have at your fingertips! Leverage your existing digital assets, such as any eye-catching graphics, your most engaging content, and your brand messaging, to create impactful print materials. Turn your digital designs into stunning brochures, pamphlets, or direct mail campaigns that can be handed to potential customers or displayed at key locations, ensuring a wider reach and increasing brand visibility.
Some companies might have recognized the value of their "brightest" online reviews and cleverly transformed them into print marketing pieces. These prints have found their places on company premises, adding a touch of on-brand office flair and letting clients who walk through the door know they're dealing with only the best. Additionally, you can use them in physical advertising materials, harnessing the power of print to build trust and credibility among your client base. During a recent Bright Pink Agency team-building event at Red Button Escape in Coral Springs, we noticed banners featuring rave reviews from previous patrons in their lobby. This sleight-of-hand way of using positive feedback to enhance your business ultimately works in your favor now and in the future — you'll retain your current customers, and new ones will flock to your business!
When it comes to printed materials, the possibilities are endless!
Get Involved in Community Events
Step outside and actively participate in community events. Sponsoring or participating in local festivals, fairs, or charity drives is the key to elevating your brand image and building solid connections with potential customers. Strike up conversations at your booth, offer info about your services, and throw in some fun activities and giveaways for good measure. By showcasing your dedication to the community, you'll be the talk of the town and the master of meaningful relationships.
Your local or regional chambers of commerce are likely organizing several expos throughout the year, so book a table or booth and show up! Look beyond business expos at other opportunities organized by your city's various initiatives. At a recent Touch-a-Truck event held by the City of Pompano Beach for families with young children, several local businesses joined the fun and showcased their brands. Taking part in a family-friendly community event while advertising your services to those who might eventually need it benefits everyone.
Join a Local Networking Group
Joining a business networking group can be a game-changer for professionals like you. Think about it – you get referrals from other members, get to know your local business community, and most groups even have exclusivity by industry. Imagine being your group's go-to expert for your niche! Plus, you'll have the chance to teach others about your industry while learning from experts in different fields. Just remember to make the most of it, attend meetings, give presentations, join committees, and be the most helpful and engaged member. You can find these groups through local chambers of commerce, BNI chapters, or you can even create your own. It's all about putting in the effort and reaping the rewards!
In a world dominated by 24/7 online commotion, non-digital marketing allows you to amplify your local brand awareness. It is an excellent source of additional digital content (social, email, or website) that gives non-digital tactics an even more lasting effect.
Need Marketing Solutions for Your Franchise? Contact Bright Pink Agency Today
Ready to supercharge your marketing efforts? Let Bright Pink Agency be your guide to unlocking the full potential of both traditional and digital marketing. Don't settle for ordinary – let's transform your business with extraordinary marketing creativity. Contact us today and let's embark on a journey that will elevate your brand, captivate your audience, and drive remarkable results. Your success starts here!