We are fortunate to work with clients who appreciate creativity. Our clients afford us creative license to visually communicate their message. Below is a collection of our favorite print design samples from projects throughout the years.
Columbia University – Awakening our Democracy Posters Print Design
We designed this series of posters for Columbia University's Office of University Life. "Awakening our Democracy", a series of conversations on compelling issues such as race, ethnicities, disparities, and justice issues, needed equally compelling visuals to bring the message across. Therefore, our designers had an opportunity to create unique creative pieces such as the three posters above.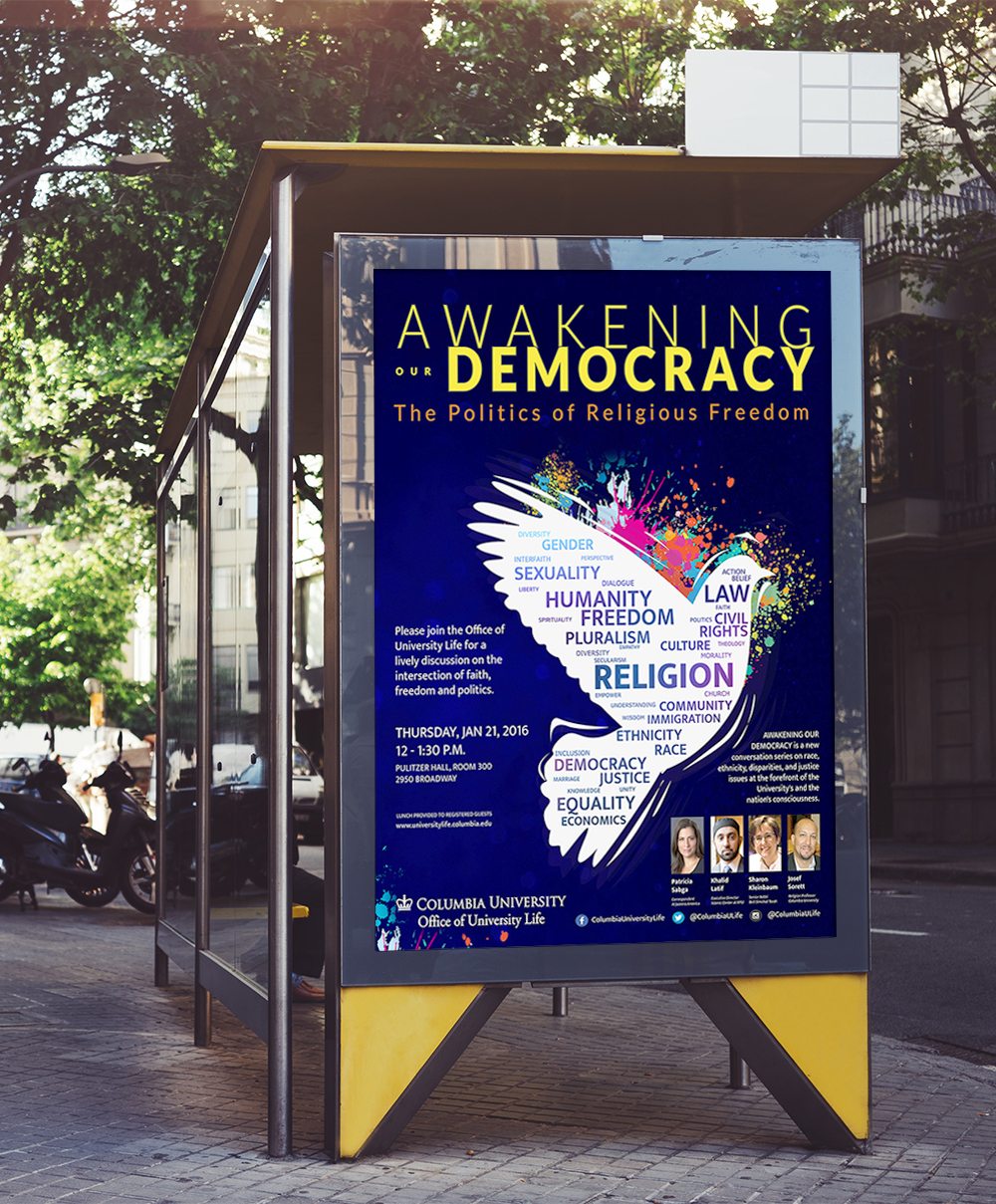 Broward College: Overheard Series Posters and Flyer Print Design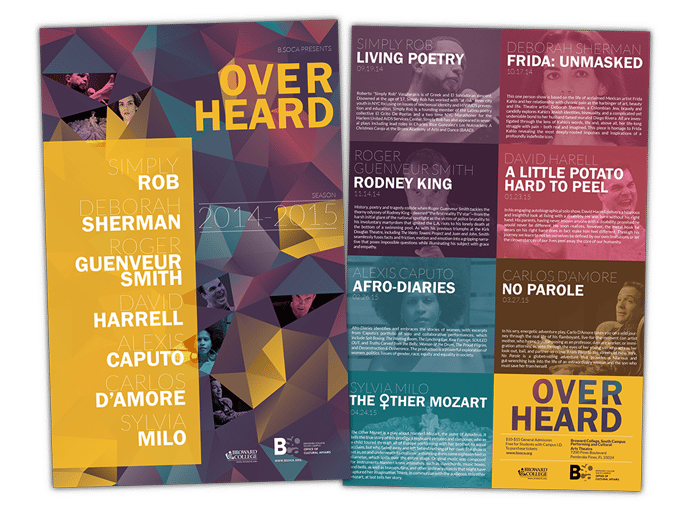 We designed a series of individual posters and a folded flyer for Broward College, to promote a series of performances collected under the headline "Overheard". Below and above, you can see a 4-folded flyer that doubles as a poster when fully open, but has information about all the performers and artists on the inside. The top-right panel serves as the cover of the folded flyer, so it still makes sense on its own.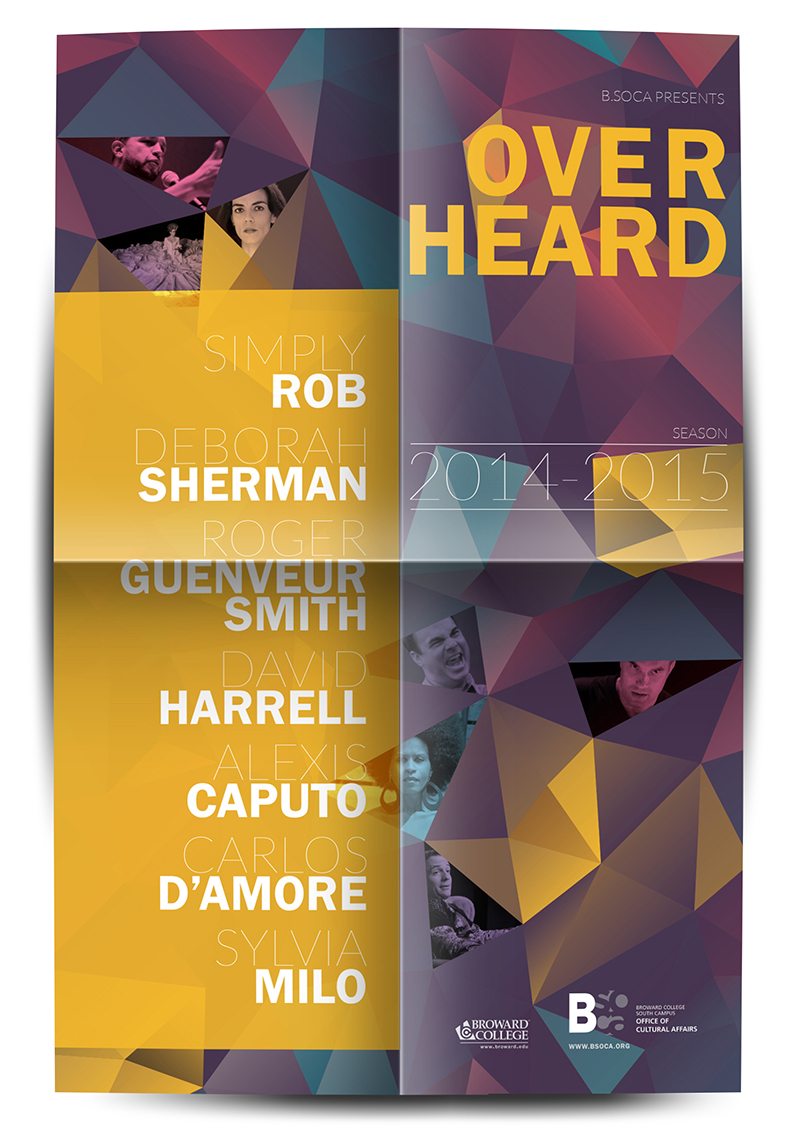 As a part of the series, each poster fits in with the look & feel, although it has its unique visuals and message.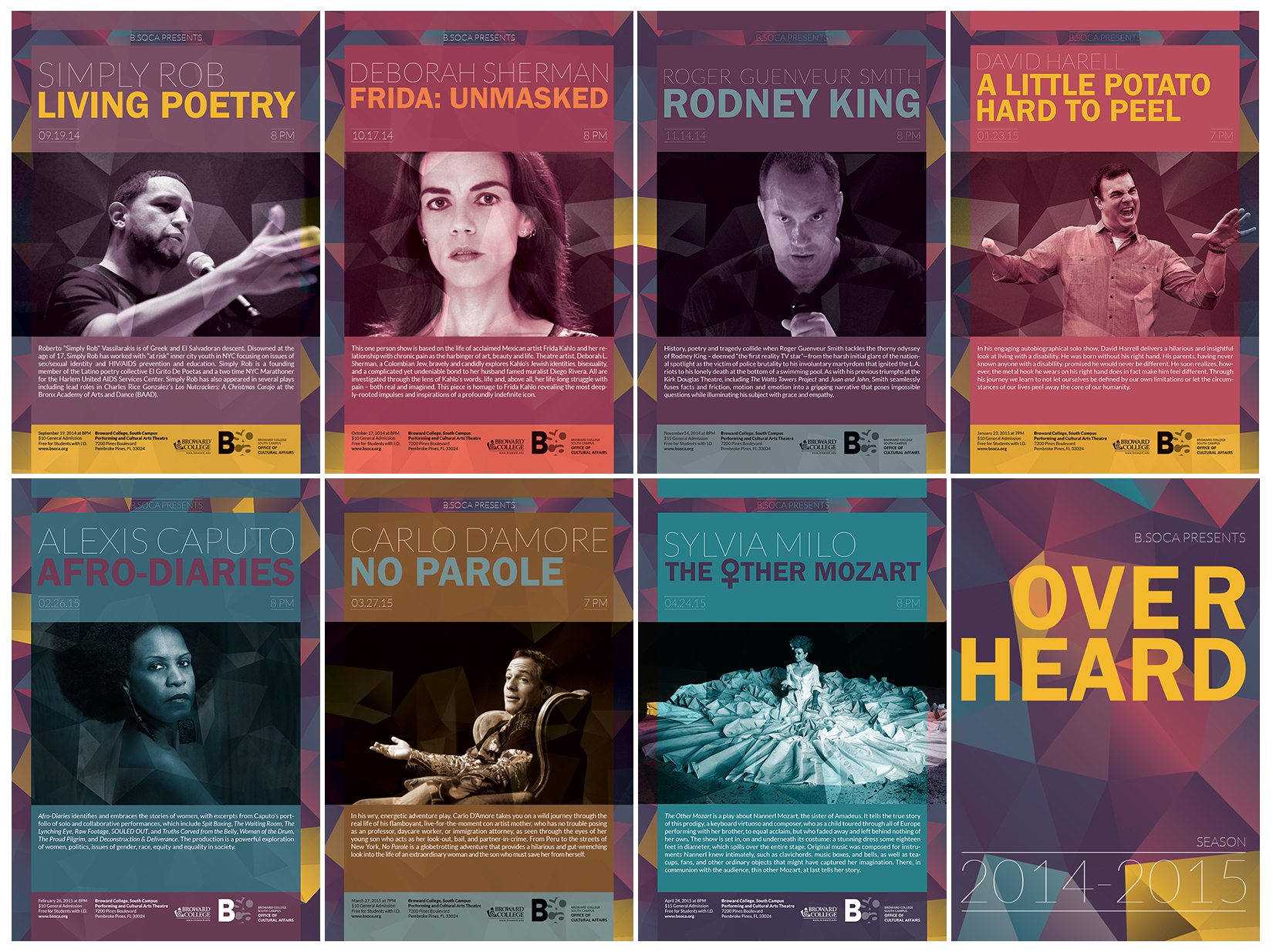 Hustle Butter – Magazine Ads Print Design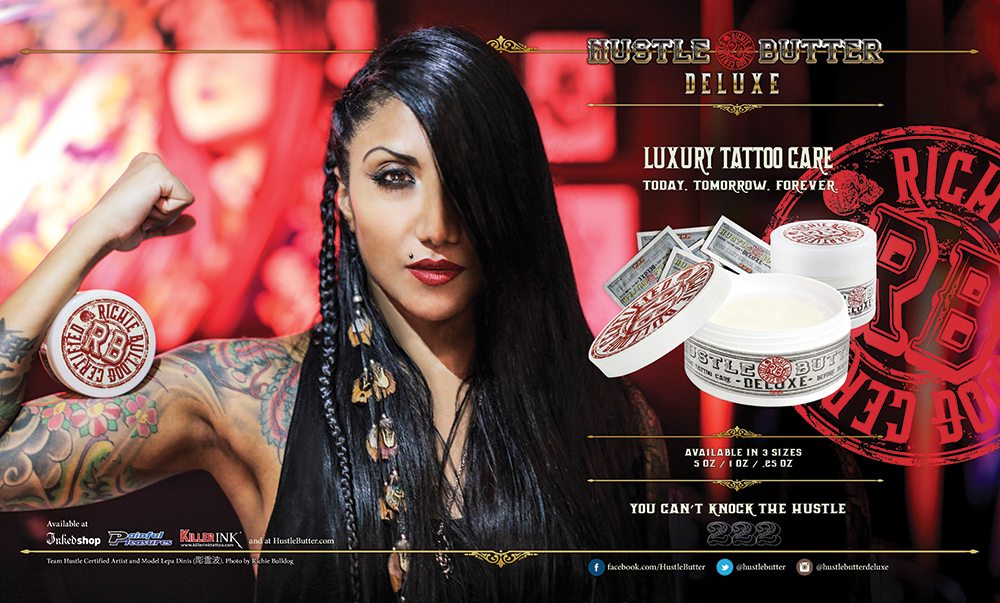 Our relationship with Hustle Butter goes back to their beginning. Over the years, we have designed a large number of ads, banners, packaging and displays, postcards, and other marketing materials. To get the whole picture – read the case study.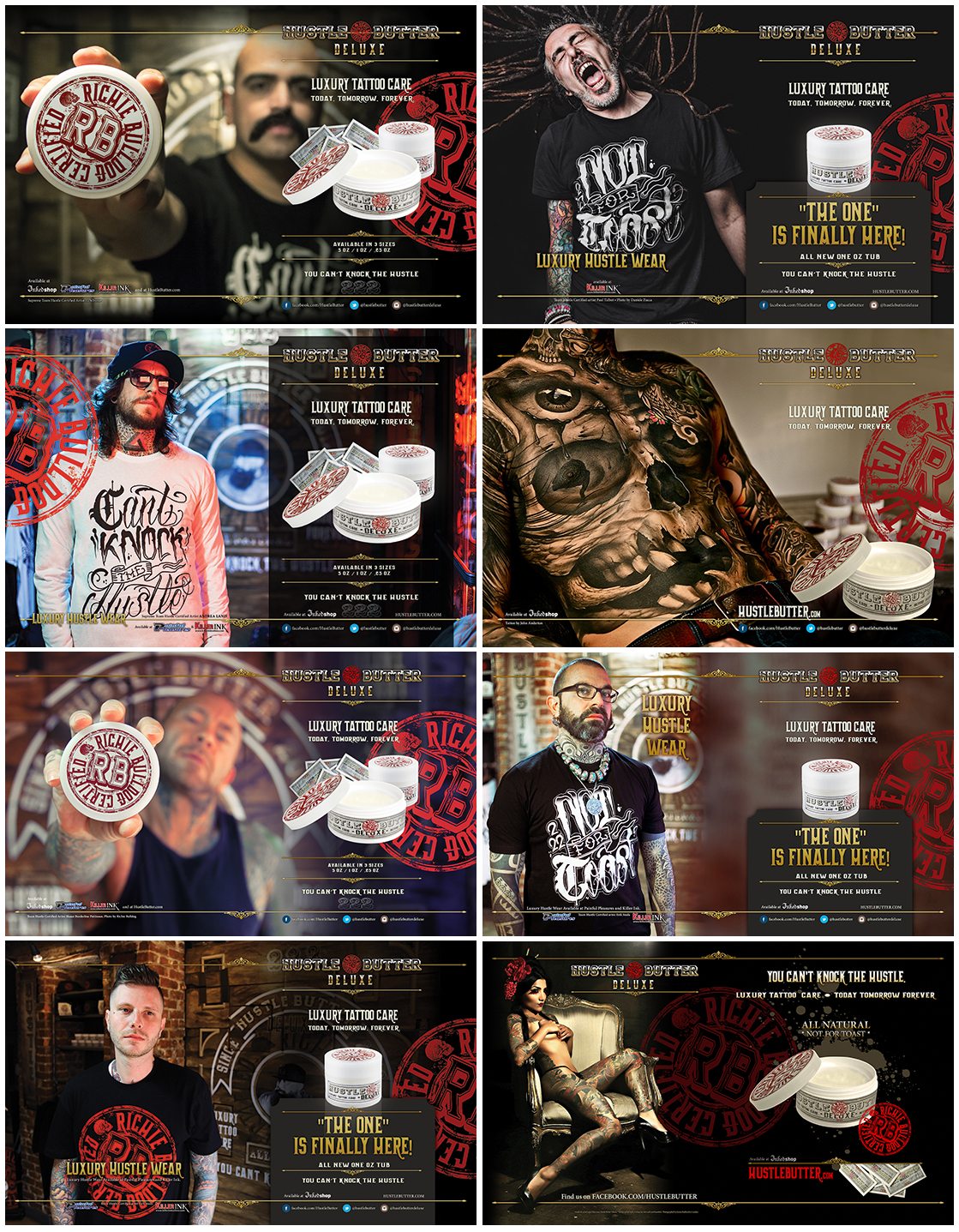 Hustle Butter has a very clear understanding of their client, and the pieces we created for them reflect that. Therefore, their visuals are always bold, striking, and daring. 
Coral Springs Mothers of Multiples – Various Print Design Marketing Materials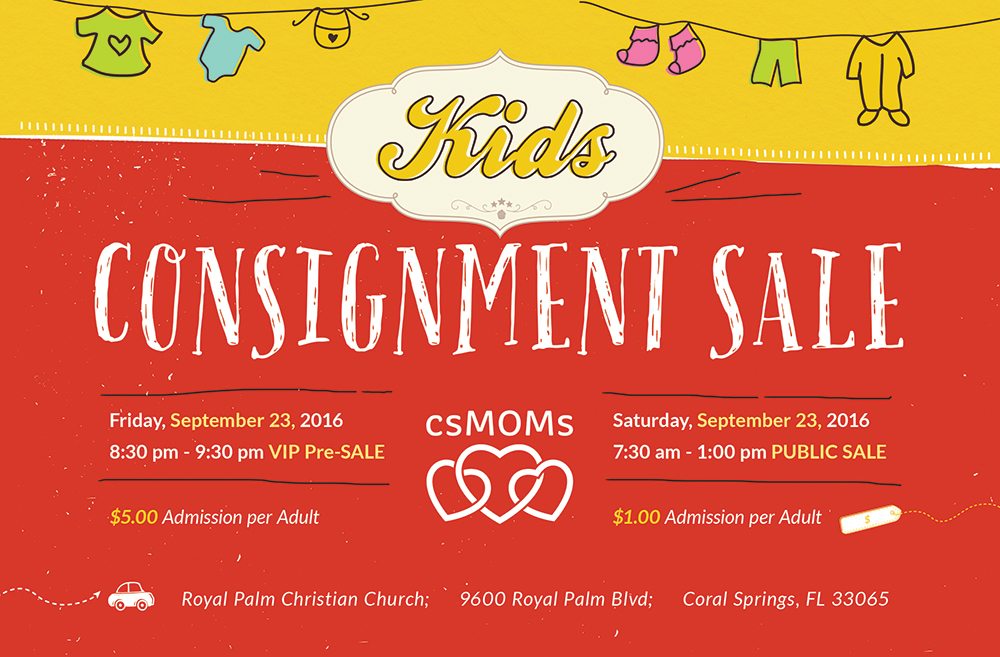 It's been our pleasure to have been supporting CSMOMS throughout the years, from their logo redesign to the website and all marketing materials.
Water Smart Broward – Brochure, Flyers and Poster Print Design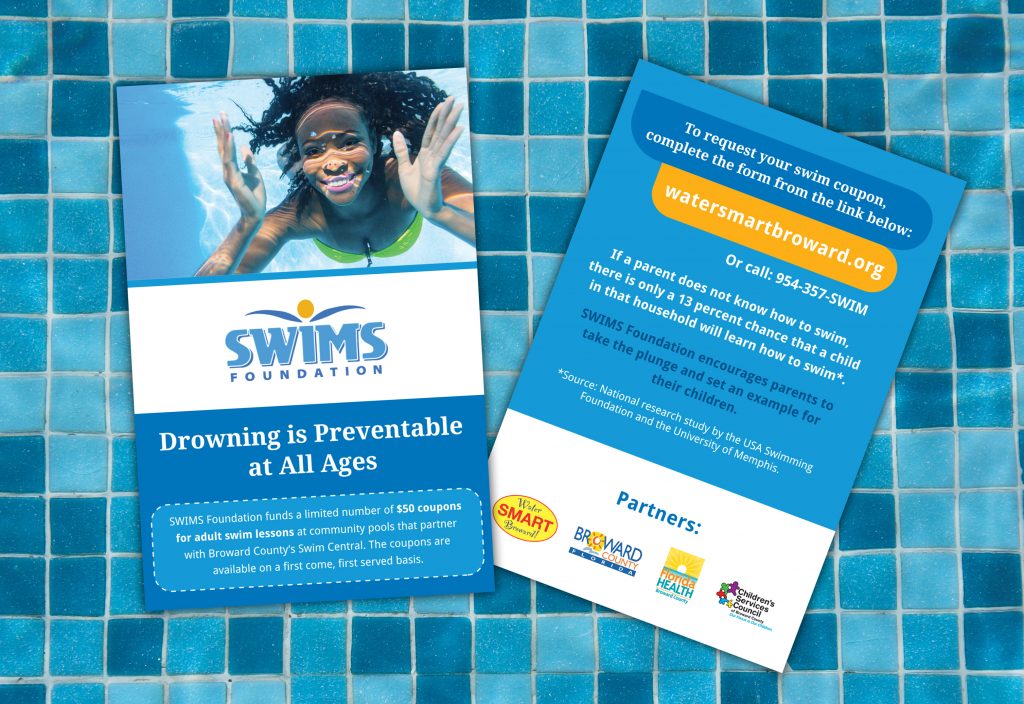 Over the past years, we have designed many print materials for Water Smart Broward, a drowning prevention program. Consequently, their work has been making a great difference through education and outreach, in Broward County and beyond. The materials above and below are part of their ongoing drowning prevention campaigns.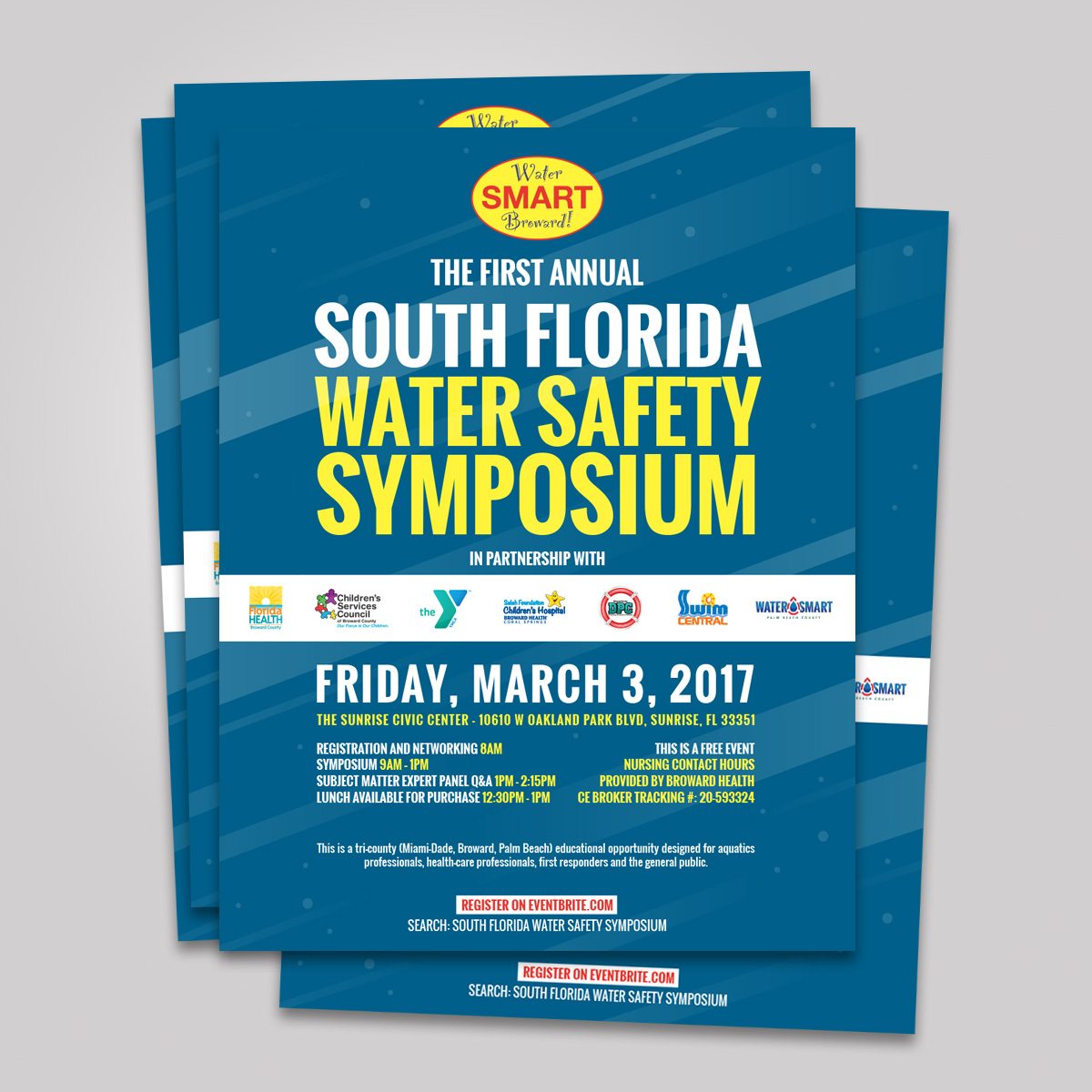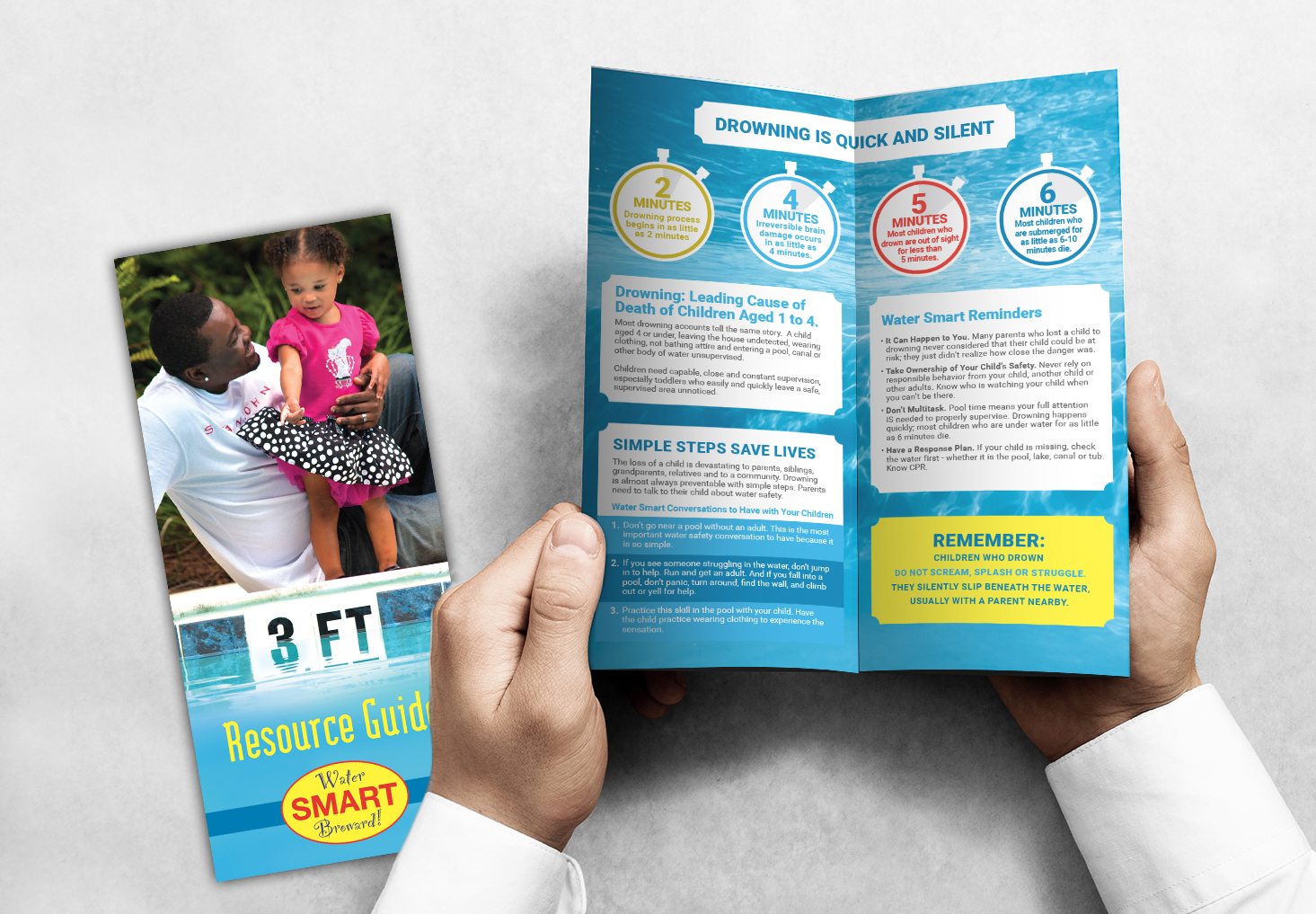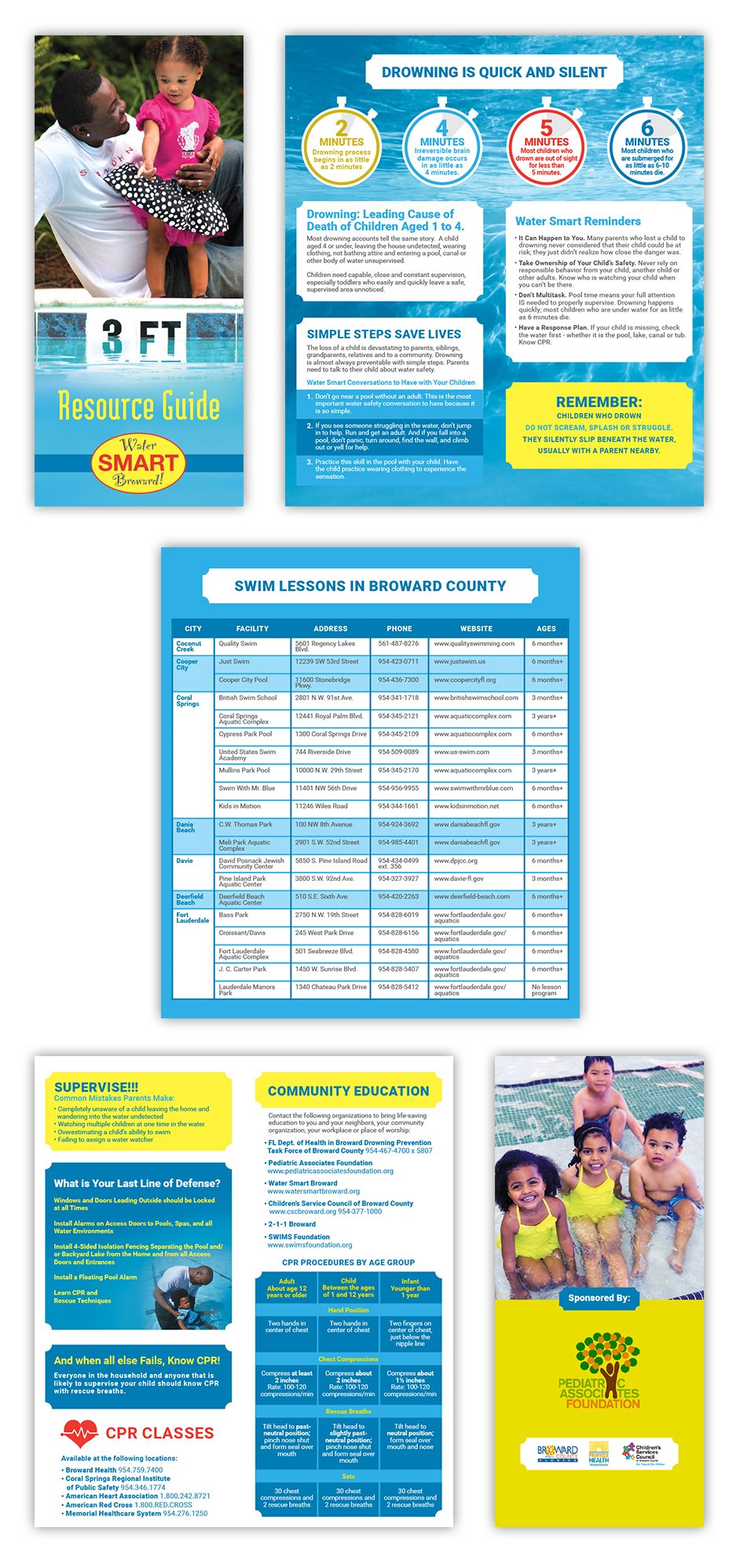 Need Print Design?
If so, we're happy to help. Check our pricing to see our most typical rates for print design or contact us!