A Night to Remember: Franchise Expo South 2023 Kickoff Event
A little networking and a nightcap (or two) with a franchising twist! On September 7th, 2023, our President and CEO, Madalina Iordache, along with Director of Business Development Matthew Cancino and Project Manager Alisha Hughes, attended the South Florida Franchise Mixer on behalf of the Bright Pink team. Hosted by the South Florida Women's Franchise Network (WFN) and the Franchise Business Network (FBN) at Fish Consulting in Fort Lauderdale, Florida, the event served as the kickoff for the Franchise Expo South the following day. However, just attending the event wasn't enough for us! As franchise marketing experts, we also had the pleasure of organizing and co-sponsoring the event, along with MFV Expositions, RocketBarn, PuroClean, Fish Consulting, Home Franchise Concepts, and Venable LLP.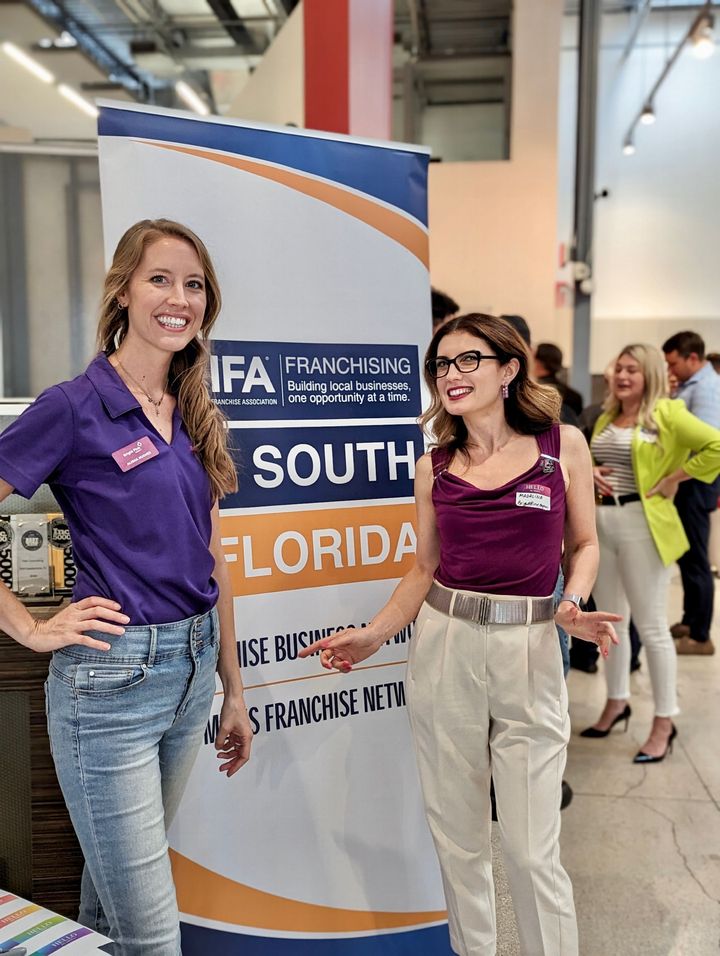 Alisha Hughes, Madalina Iordache, and Matthew Cancino proudly represented Bright Pink Agency at the mixer.
With a casual atmosphere, delicious hors d'oeuvres, and savory drinks, the evening was the perfect prelude for the Franchise Expo South, the leading franchise event for the southern United States; it's also a prime destination for prospective franchisees to delve deep into all things franchising. Attendees came from near and far for the occasion, among them local South Florida WFN/FBN members, franchise experts, Expo exhibitors, and Expo guests from across the country.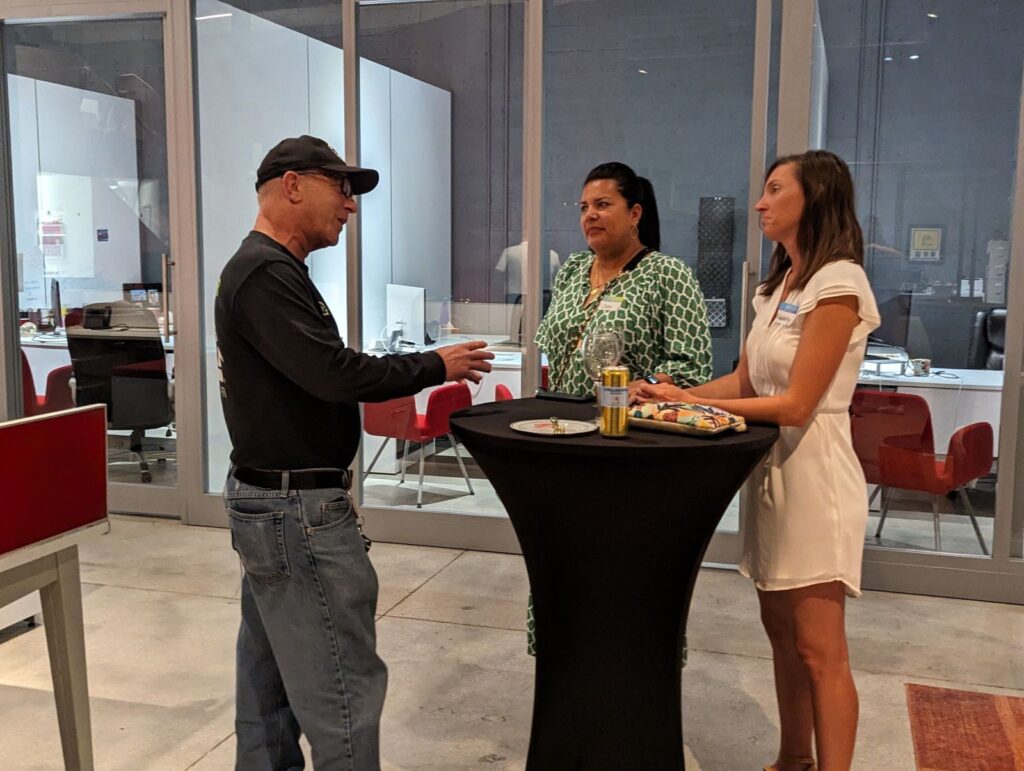 As the night unfolded, attendees mingled and conversed. There was an air of energy and anticipation for the next day's Expo launch as we bonded over shared experiences and forged new connections. It was a testament to the power of community and collaboration in the franchising world.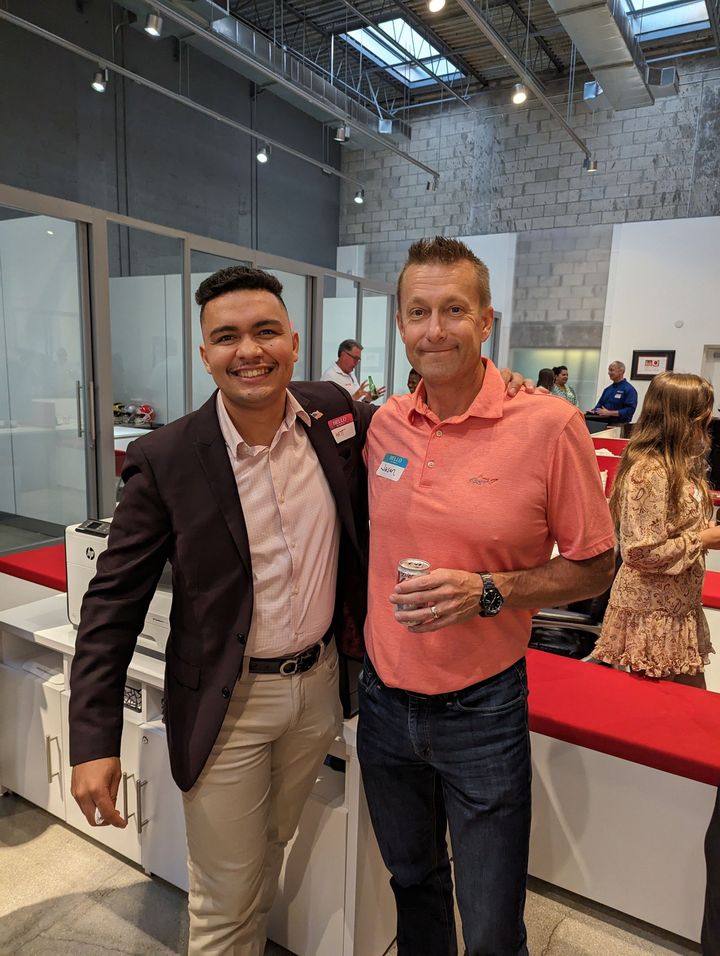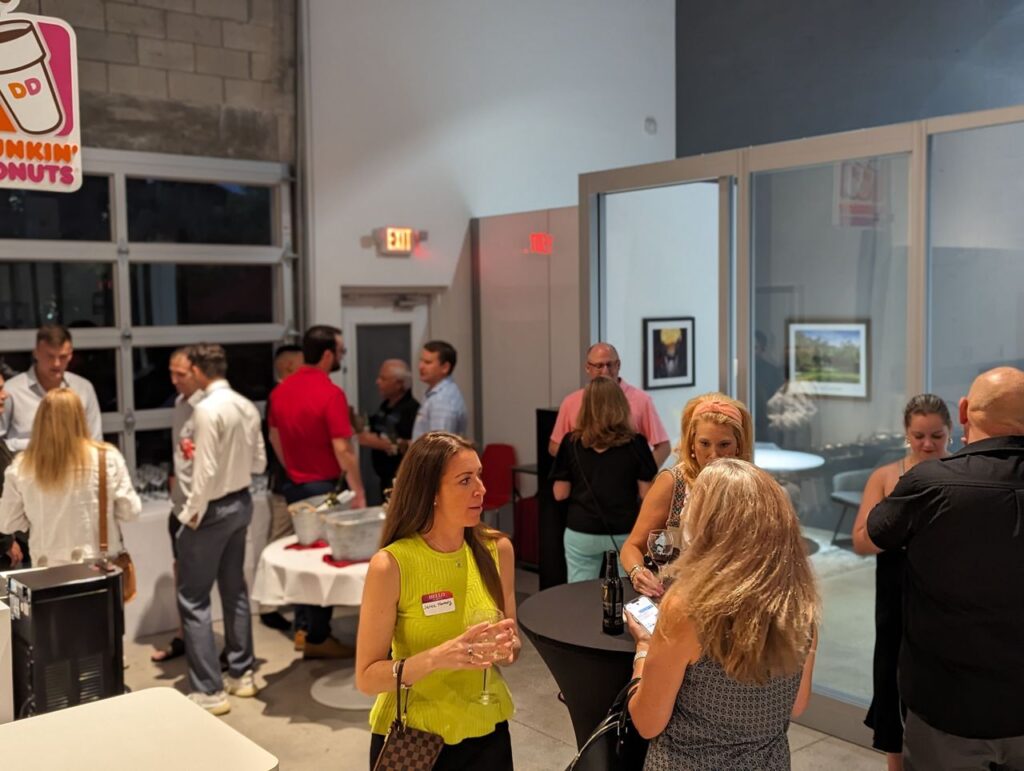 Franchise networking events like this one are a fantastic way to connect with fellow franchising enthusiasts, whether they are franchisors, franchise suppliers, or franchisees. These individuals share a deep passion for franchising and are always eager to exchange valuable information, their wealth of experiences, and insightful perspectives. Attending a franchising event makes it evident why people often consider franchising a close-knit community.
Our dynamic South Florida franchising community loves to connect to share our expertise and company. The Bright Pink team wholeheartedly supports local and national franchising events as a franchise supplier.
Does Your Franchising Marketing Need a Tune-Up? Contact Bright Pink Agency Today!
When you're ready to take your franchise website to the next level, turn to the experts at Bright Pink Agency. Our team of creative and technical minds is dedicated to transforming your online presence into a high-performing digital powerhouse. Whether you're starting from scratch or need to refresh your current site, we have the expertise to make your vision a reality. Don't miss out on the opportunity to stand out in the online crowd. Contact us today!