Bright Pink Agency Received the 2021 Strategic Partner of the Year Award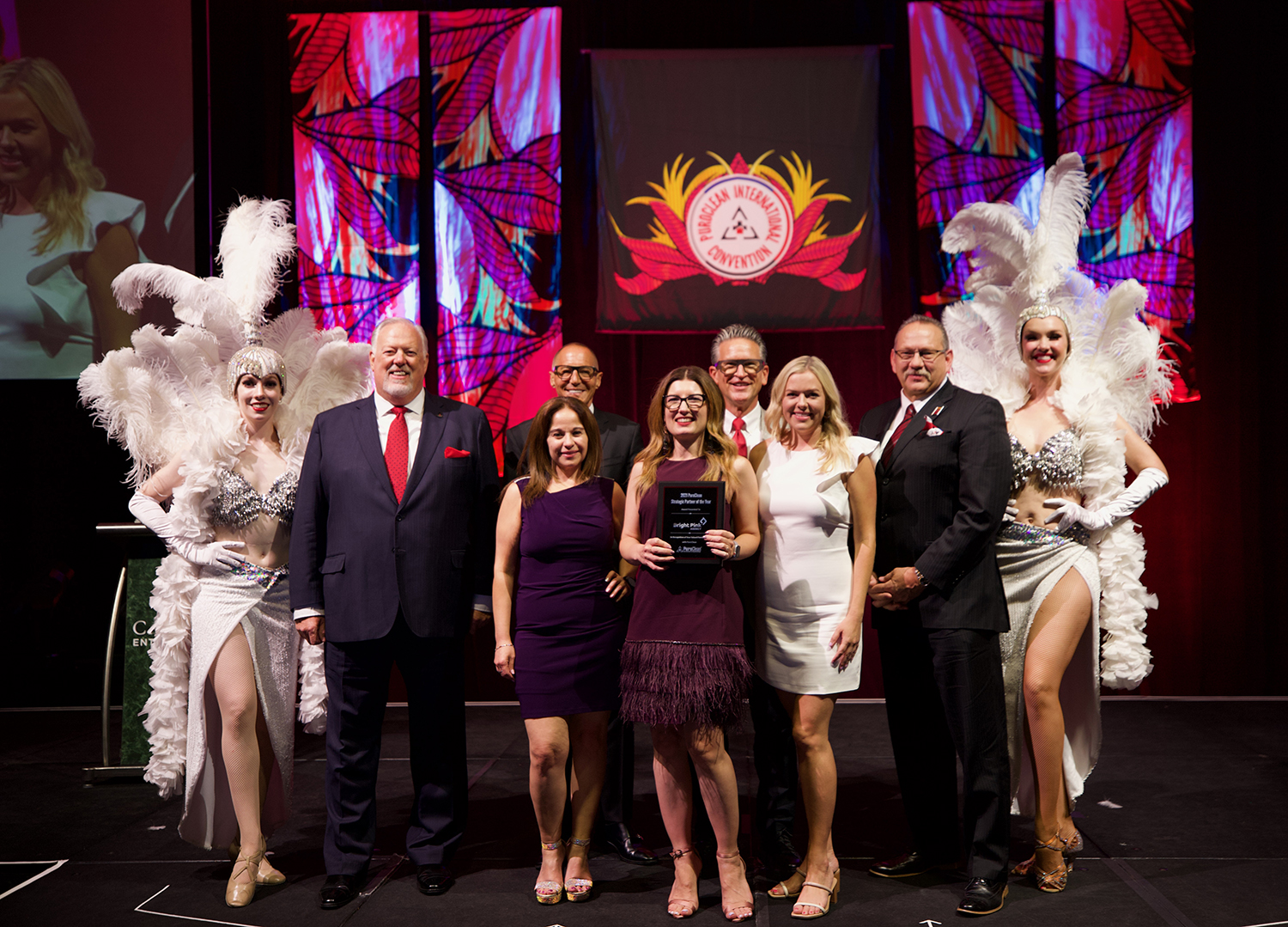 Last week, at the PuroClean International Convention in Las Vegas, Bright Pink Agency received the 2021 Strategic Partner of the Year award. This recognition is a testament to our team's hard work and dedication.
Our team took the stage to receive the award at the ceremony. "I am honored to accept the Strategic Partner of the Year Award on behalf of Bright Pink Agency. It's been fantastic to have been working with PuroClean for the past eight years. Seeing the success and growth of the brand as a whole is very rewarding, but most importantly, we love seeing the success and growth of the franchise owners we work with – many of whom stood on this stage tonight receiving awards for their achievements," said Madalina Iordache, President and CEO of Bright Pink Agency, at the event.
Additionally, she said, "My gratitude goes towards our amazing team working tirelessly to help our clients succeed and to all the franchise owners who trusted us with their marketing needs and voted for us."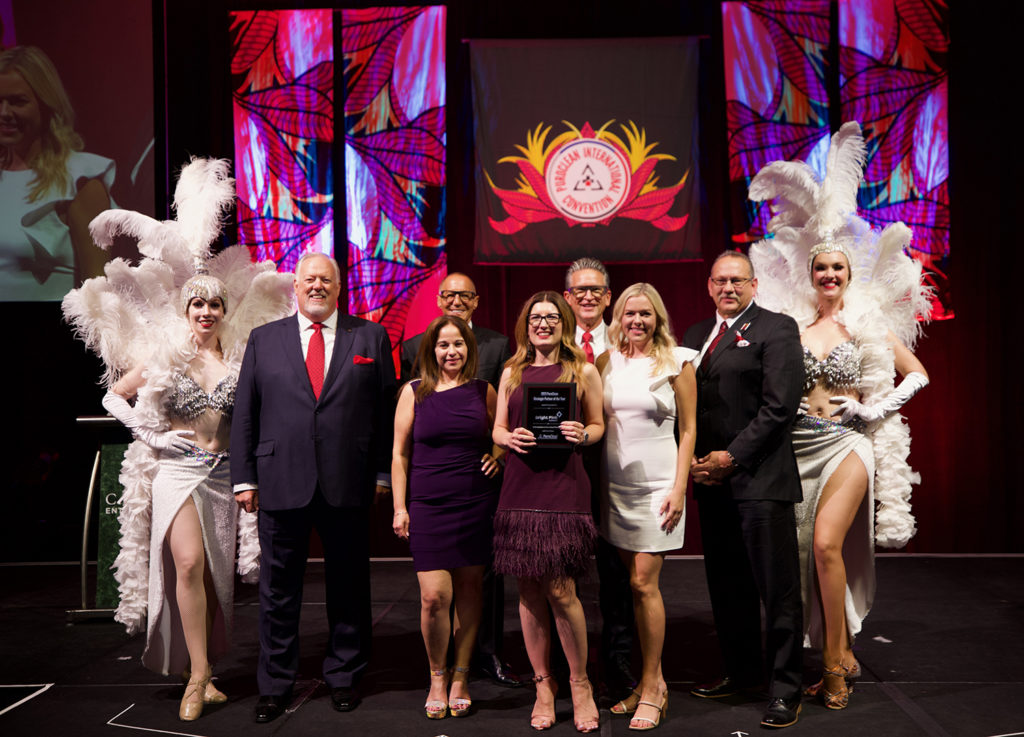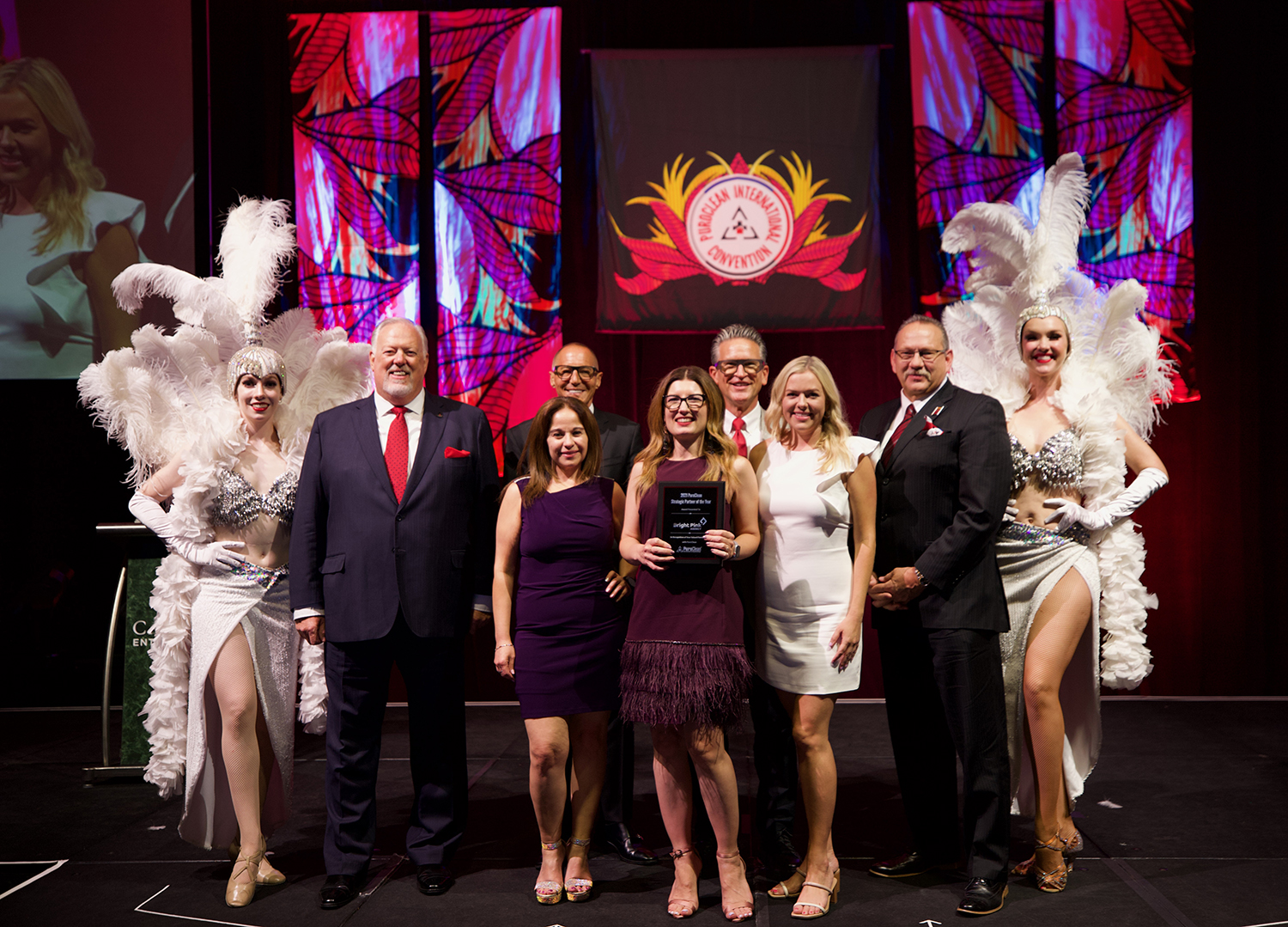 Voted by the Franchise Owners
PuroClean is a property damage restoration franchise with 400 locations throughout North America. They give this award to the partner who has demonstrated exceptional dedication and service to PuroClean over the past year. Franchise owners choose the winner of the award through voting. We are proud that our clients voted for us.
Steve White, President and COO of PuroClean, said at the event, "Having Bright Pink Agency as a trusted partner for so many years has really enhanced our marketing and social media efforts across the brand." He continued, "We acknowledge that we couldn't accomplish everything that we do without our strategic partners. We are most grateful to Madalina and the Bright Pink team for giving of themselves wholeheartedly to our team in Active Collaboration, helping us raise the bar year over year."
A True Marketing Partner
This award from PuroClean, a well-known and well-loved brand in the franchise industry, is a significant accomplishment for our agency. We are grateful for the opportunity to show our dedication to the PuroClean community. As a franchise marketing agency, we have committed to providing the highest quality of service. We strive for excellence in everything, whether a large franchise web design project (such as PuroClean's) or working individually with franchise locations on their local marketing.
The Convention was an excellent opportunity to interact with our franchisee clients from the U.S. and Canada. We got together to mingle, learn, and celebrate and had fun catching up with old friends and meeting new ones. We're already looking forward to next year's event!
There are many facets to being a true marketing partner, and receiving this recognition is exciting. Special thanks to all of our PuroClean franchise partners who voted for us, and great job, Bright Pink team!