Open-Source vs. Proprietary CMS: What's Best for Your Franchise?
Remember the good old days when the biggest decision we had to make in web development was what font we wanted to use? Oh, how the times have changed! When you inspect the proverbial hood of a website, there's more than meets the eye when it comes to functionalities. How do they serve their purpose? It all starts with choosing the right content management system (CMS), either open-source or proprietary. Whether you roll with an open-source platform or take the proprietary route, we'll lay out the pros and cons of each type of CMS so you can determine which one's right for you.
Proprietary CMS
A proprietary CMS is developed and owned by a single entity. Shopify, Squarespace, and Wix are a few of the most popular. Some marketing agencies also use proprietary CMS. Users can unlock its exclusive features and customization options with a paid licensing agreement. But beware: while these platforms offer advanced and bespoke features, they come at the cost of flexibility.
Pros of Proprietary CMS
Customization. Want to make your website stand out? Get creative and customize! With proprietary CMS platforms, you'll have plenty of options to personalize your site and wow your audience. Just watch out for those sneaky extra fees for premium features. 
Advanced Features. You can expect e-commerce capabilities, CRM integration, and other exclusive features in a proprietary platform. This makes it perfect for businesses looking for a specific industry fit. 
Support. Proprietary CMS platforms come equipped with dedicated support to assist in case of technical troubles. Readily available support often depends on your agreement, however.
Cons of Proprietary CMS
Cost. Proprietary CMS platforms can make a dent in your wallet with licensing fees. These pricey platforms require licensing agreements, which can drain your account, especially if you're a small business. Costs range depending on the bells and whistles you want, so you may need to consider the long-term impact on your finances if you go this route. 
Limited Control. There's only so much freedom you have on a proprietary platform. A client has no legal rights to their website or access to the source code, limiting what can be modified or added. Additionally, the restriction puts a damper on adapting the website to changing needs or integrating with external systems. 
Vendor Lock-In. Breaking up is hard to do, and never more so than when you're locked in with a vendor. Users might find it tough to ditch the proprietary platform and switch to a different system without a lot of effort and the risk of losing data. The CMS's proprietary ways may turn users into dependents on the platform provider, suddenly taking away the flexibility to explore alternative solutions.
Open-Source CMS
If you're interested in avoiding platforms that lock you in, open source might be the name of the game for you. It's what we use here at Bright Pink Agency! WordPress is a CMS developed and maintained by a community of developers worldwide. Open-source platforms like WordPress give you the power to modify and enhance the source code, allowing you to tailor it to your needs.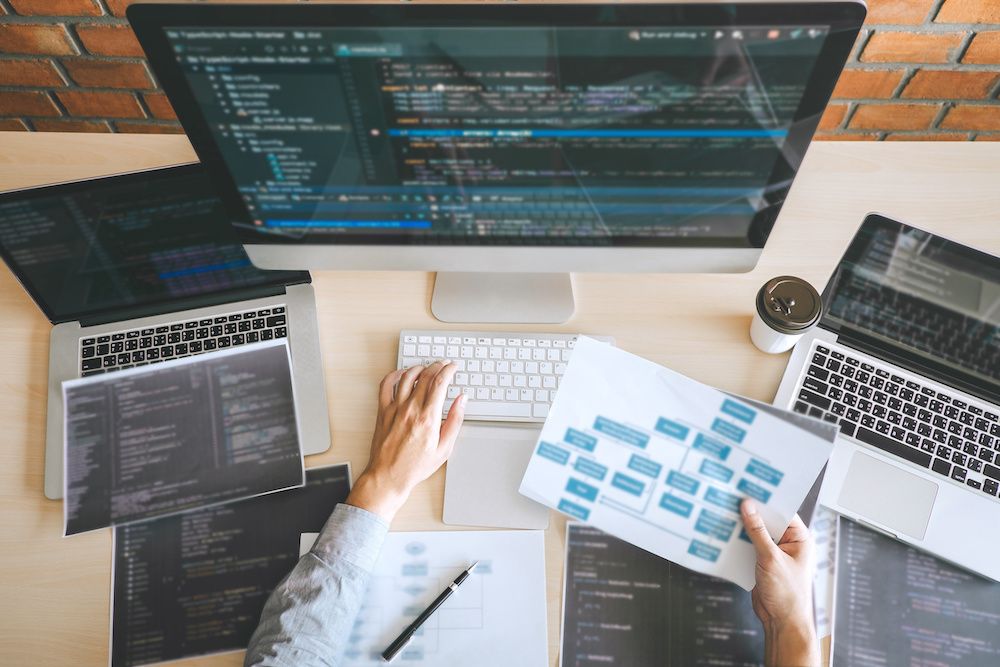 Pros of Open-Source CMS
Flexibility and Customization. You want a website that's as unique as your business, right? Open-source platforms have you covered with plenty of customization options. With access to the source code, you (or a tech-savvy colleague) can enhance, refine, and perfect it! When it comes to creativity, the sky's the limit: a developer can make any design and functionality work on an open-source platform.
Scalability. One of the most valuable benefits of open-source software is that it's easily scalable. Open-source platforms can be set up when your business is still small and then be upgraded as you and your customer base grow.
Community Support. The more, the merrier! Open-source platforms thrive on a community of developers who contribute to the codebase, offer support, and continuously improve the platform. If you ever run into trouble, you can tap into their brilliant minds to find a solution. It can also be hosted pretty much anywhere. 
Cost-Effective. Monitoring your spending? Open-source CMS platforms are the way to go. No need to splash the cash on expensive licensing fees. This option is perfect for budget-conscious businesses and individuals who want to make their money work harder elsewhere. (However, customization, design, certain plugins, and hosting are not free.)
Cons of Open-Source CMS
Technical Expertise. Have a sudden glitch that needs troubleshooting? You'll need technical know-how to resolve it since there's no 24/7 support or assistance. However, as your trusted marketing partner, Bright Pink Agency is here to help with your technical troubles, especially when it comes to open-source software. Our team of skilled developers and our extensive network within the open-source community enable us to provide expedited support when you need it most. Understanding and resolving issues may take some time, but having an experienced partner by your side can make all the difference. Rest assured, we have your back, even in the face of technical challenges!
Incompatible Plugins. Not everything goes together, and that also applies to themes and plugins. One wrong plugin and your entire website could crash right under it. It's important to test new plugins on a staging website (a clone of the live website where developers can test and experiment without risk to the live website). Testing on a staging website ensures that your website's vulnerabilities are dealt with before it launches.
Security. When it comes to open-source, security is the elephant in the room. Thanks to the code accessible to anyone with an internet connection, hackers and malware can stealthily take advantage. If your platform isn't getting the active maintenance and updates it needs, it's like leaving your house's front door wide open. At Bright Pink Agency, we offer a Website Maintenance Retainer service that ensures your website remains secure and protected. With our retainer package, you'll receive routine maintenance, security updates, and ongoing support to keep your website running smoothly and safely against potential threats. It's like having a dedicated team of experts watching over your online presence, giving you peace of mind and allowing you to focus on your core business.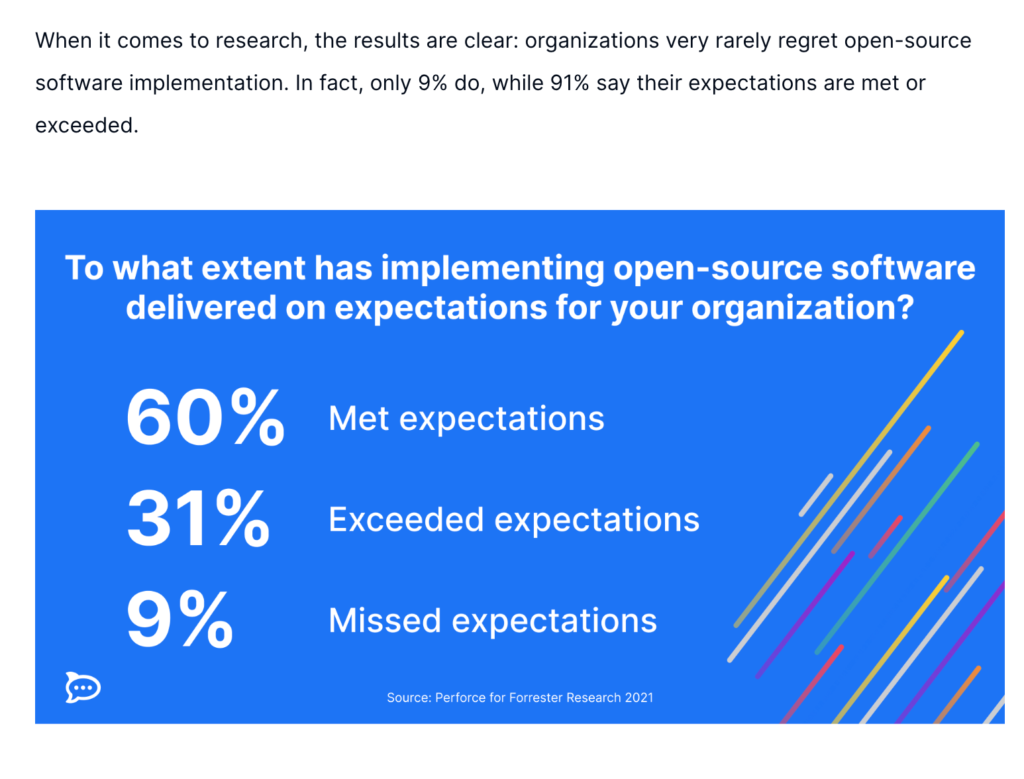 Choosing between an open-source and proprietary platform for website development is a decision that shouldn't be made lightly. It sets the foundation for your online presence and can impact your business's success in the long run. If the thought of advanced features and flexibility is tempting, then a proprietary CMS might be your best route. But if you want to customize to your heart's content and own your website assets (without purchasing a license), why not try an open-source platform? It all depends on the flavor you're looking for! At Bright Pink Agency, we ensure our clients receive the TLC they deserve, so we opt for the latter using WordPress.
Looking for a Team To Manage Your Open-Source Site? Call Bright Pink Agency!
In recent months, many franchisors have reached out to us, looking to avoid the constraints of proprietary platforms. With no control over their websites, exporting content can be tedious. We understand your frustration! At Bright Pink Agency, we do things differently. We look at the bigger picture and create tailored websites unique to your business. And for that, we use a widely-supported platform and pair that with outstanding ongoing support. Our clients stay with us because they value the service and the relationship, not because they are locked into a contract and a platform that's almost impossible to leave.
Give us a call at (954) 944-9050, and let's work together to make your website shine "bright!"